Livingarts.org in Tulsa, OK is looking for artists for the 2017-18 season. Submit your proposal at www.livingarts.org Deadline Oct 1, 2016. Please contact Living Arts with your questions.
---
Forecast Public Art grants support Minnesota-based emerging and mid-career artists in the development and creation of new public art projects. We have 3 grant opportunities coming up with an application deadline of October 18, 2016.Mid-Career Professional Development Grant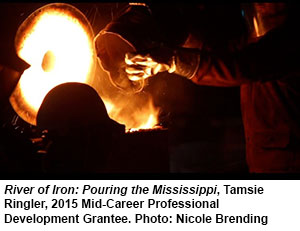 $5,000 to support mid-career artists in public art-related professional development – from skill development to creating models and prototypes, apprenticeships, conferences, and more.
Emerging Artist Research & Development Grant
$2,500 to support emerging artists in public art-related project planning or research and development.
Emerging Artist Project Grant
$8,000 to support the creation of a temporary or permanent public artwork anywhere in the state of Minnesota by an emerging Minnesota-based artist.